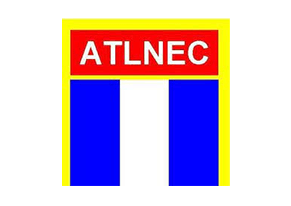 The Association of Workers of National Laboratory for Civil Engineering, that is a public institution of scientific and technological research and development in Portugal. It is one of the largest civil engineering laboratories in the world!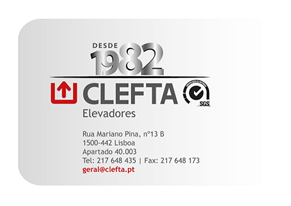 Clefta it's a portuguese company with 30 years of experience in remodelling, repairing and maintenance of elevators. 
Parents Association of EB1JI Telheiras
The Association of Parents of Primary Education 1 and kindergarten of Telheiras is a non-profit institution runned by Parents and Guardians in voluntary based work. The Mission of the PA is to contribute to the hell being of children of our school, fostering the spirit of permanent collaboration between Parents, Guardians and the School.
GAYA Veggie Market & Coffee Shop
We were born to be more sustainable. more ecologic and to bring the best products from local producers to your house. We search for providers that are small companies, focus on organic principles, that take care of the Earth and that reduce the ecological footstep.
In our shop we have biological products and vegan products
I'm a Family Physician with the Competency in Medical Acupuncture by the Portuguese Medical Association, and a Master Degree in Neural Therapy. I have an integrated view of health care, using conventional and non-conventional therapies to reach a more holistic and individualized approach to my patients. I believe that preventive medicine should be given priority, and so I emphasize lifestyle changes and medical screenings to optimize body functions. I also follow up patients with acute and especially chronic health problems, with the aim of treating and improving their quality of life. My main treatment tools are regulatory substances, acupuncture, and neural therapy, but I use chemical drugs whenever needed.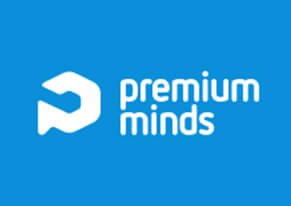 We are a 100% Portuguese company dedicated to creating high quality software for innovative business customers.
We promote an engineering culture within the company
We strive to create relationships of trust with our customers
We value responsible and autonomous people
We use agile methodologies, valuing people's opinions more than our processes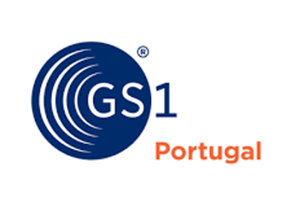 GS1 Portugal is a neutral, multisectoral, private and non-profit organization, founded in 1985 by producers and distributors and recognized as a Public Utility entity in 2013.
Our mission: to develop, promote and implement global standards that revolutionize the way we work and live day to day, every day.
LisbonPH is a training entity in the health area, founded in 2013 by dynamic and initiated young people with the aim of adding something to their academic path and training the Health Professional of the future, creative and multidisciplinary. In addition to this, LisbonPH is very dedicated to its corporate social responsibility aspect.
Eat
Drink
Live
Buy
Explore
Eat
Panda Cantina (Ramen)
We discovered ramen in Japan. Since then our life has been empty till we found a little Chinese restaurant in Lisbon. Panda Cantina is nice, cheap, incredibly good and make veg ramen too (so rare!). To finish up, try one of their ginger ice-creams and weep for joy.
Rua da Prata 252, Lisboa – TripAdvisor
Frutaria (Brunch)
Healthy, with fruit, veg options and tasty, above all! Great juices and the best avocado toast ever, with 2 eggs, feta, rocket, cherry tomatoes and lime. Thank you!
Rua dos Fanqueiros 269, Lisboa – TripAdvisor
Nivà (Italian Gelato)
One of the best artisanal Italian gelato joints ever to make its way to Lisbon (across from the Botanical garden). Don't miss it!
Rua da Escola Politécnica 41, Lisboa 1250-099, Portugal – TripAdvisor
PSI (Veg restaurant)
Not always vegetarian restaurants are great, even if in Lisbon there are a whole lot of really good ones. This would help if you are eating a salad while everyone else is eating their third helping of cod. Then, there is PSI. High quality, tasty, clever, fresh veg plates. No comparison around. Doesn't matter if you eat meat or not: go there and you'll be happy!
Alameda St António Capuchos, Lisboa – TripAdvisor
Santa Clara dos Cogumelos (Mushrooms)
On the Feira da Ladra garden: great view and weird drawings of saints and mushrooms around, but you won't notice anything because your taste buds will cancel out everything else. High-quality dishes, (mostly) mushroom-based, the "perfect egg", some veg choices and a commoving tagliata (sliced fillet of beef) with mushrooms. Caution: might be an aphrodisiac.
Campo de Santa Clara, 7 | Mercado de Santa Clara, Lisboa – TripAdvisor
Drink
Live
Buy
Explore